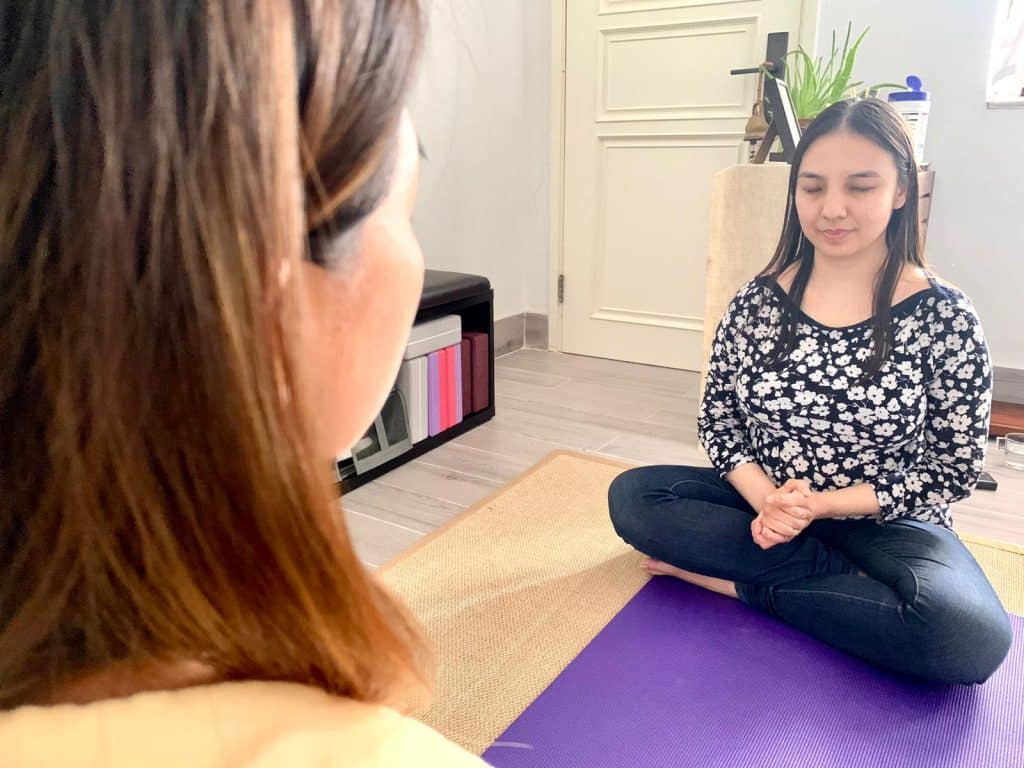 Before becoming an energy healer, I was a Rapid Transformation Therapy practitioner working with the subconscious mind to heal and transform at the psychological and emotional layer. This means facilitating the understanding of subconscious root causes of self confidence issues through hypnosis.
Emotional issues are delicate and sometimes it may not be suitable for clients to deep dive into root causes and process them. At the energy layer, everything is energy and all energy blocks and emotional wounds can be felt with absolute truth. No words are needed at all in the energy healing process.
The most commonly known modality of energy healing is Reiki which is great for unblocking energy. However for healing emotional wounds, sometimes the healing energy of an even deeper love is required. This is why I started healing myself and others with the healing energy of different kinds of non-romantic but pure deep love. I discovered that all emotional hurt and pain can be healed with the energy of the highest realm of love.
'Heal with Love' – A New Energy Healing Modality
'Heal with Love' is a Deep Energy Healing modality I developed from my own experience of helping people heal emotional wounds energetically and reclaim inner peace, calm, love, happiness, freedom and abundance. It works by voice resonance and channelling the powerful healing energy of the highest realm of transcendental and cosmic eternal love, including Creator/God/Source's love, Cosmic love, Transcendental love, Mother Earth, Mother Nature, Cosmos and The Universe's love, our higher selves, higher wisdom and light beings' love, my love for every soul and every being in the universe with absolute truth, respect and no judgement. The depth of this love heals all emotional wounds and energy blocks powerfully and clients often notice a significant shift in their energy and improvement in how they feel within 1 week of their sessions.
What you can expect in a session
In my 1:1 sessions, I start by finding out more about the emotional issues (e.g. grief, anxiety, emotional wounds, inner child issues) and energy blocks (e.g. joy, abundance) affecting my client. I then tune in energetically to any energy blocks and emotional wounds clients have and channel the energy of the powerfully deep love mentioned above to heal and shift energy. These sessions are deeply relaxing and healing and it is not uncommon for clients to fall asleep by the end of their sessions.
In person or Distant Energy Healing
The beauty of energy healing is that it can be done in person as well as online via Zoom from anywhere in the world and still experience the same transformative healing. All you need is a quiet and comfortable place to sit during the session.
Who it's for
This is for those who are open to the deep healing energy of love. You are ready to heal your emotional wounds and energy blocks so that you can reclaim your inner peace, calm, love, happiness, freedom and abundance.
Want to give it a try?
It's important for you to work with a healer and healing modality that is suitable for you and your energy. I am offering a Free 15 mins 1:1 'Heal with Love' Deep Energy Healing discovery session for those who would like to give this new modality a try. Book your free session here.
About Me
Tracy Tsang is an emotional and energy healer that helps people heal, resolve and transcend obstacles to love, happiness and oneness. She loves to facilitate playful explorations into the world of energy and communication with the abundant universe to heal ourselves, our relationships with others and the world with love and absolute truth.